Woodinville is a small town set in a beautiful river valley, is a quaint and thriving community of chefs, vintners, brewers, and cider makers crisscrossed with riverside bike paths and hiking trails. Woodinville has about 11,000 residents, skewing young — the median age is 35.7 years. It's about 17 miles northeast of downtown Seattle, about 45 minutes from Seattle International Airport, and 15 minutes north of Bellevue, making it an ideal destination for both day trippers and people looking to spend a weekend away.
This part of the fertile Sammamish River Valley is ground zero for the farm-to-table movement with a cornucopia of farmers markets, nurseries, pumpkin patches, and harvest festivals. It is also home to over 100 wineries and tasting rooms representing every appellation in the state. Nearly all of the Woodinville wineries grow their grapes in the warm, arid climate of eastern Washington's Columbia Valley where vineyards boast sandy, gravelly soils providing an ideal medium to plant vines.
Chateau Ste. Michelle, the first winery in the state, was built on the 1912 estate owned by Seattle lumber baron Frederick Stimson, and dates back to the repeal of Prohibition. In 1967 under legendary winemaker Andre Tchelistcheff, a new line of premium vinifera wines was introduced called Ste. Michelle Vintners. Four years later, Ste. Michelle Vintners built a French- style winery Chateau in Woodinville and changed its name to Chateau Ste. Michelle. It is one of the few premium wineries in the world with two state-of-the-art wineries, one for red and one for white. The whites are made at the Chateau in Woodinville, while the reds are made at Canoe Ridge Estate winery in eastern Washington.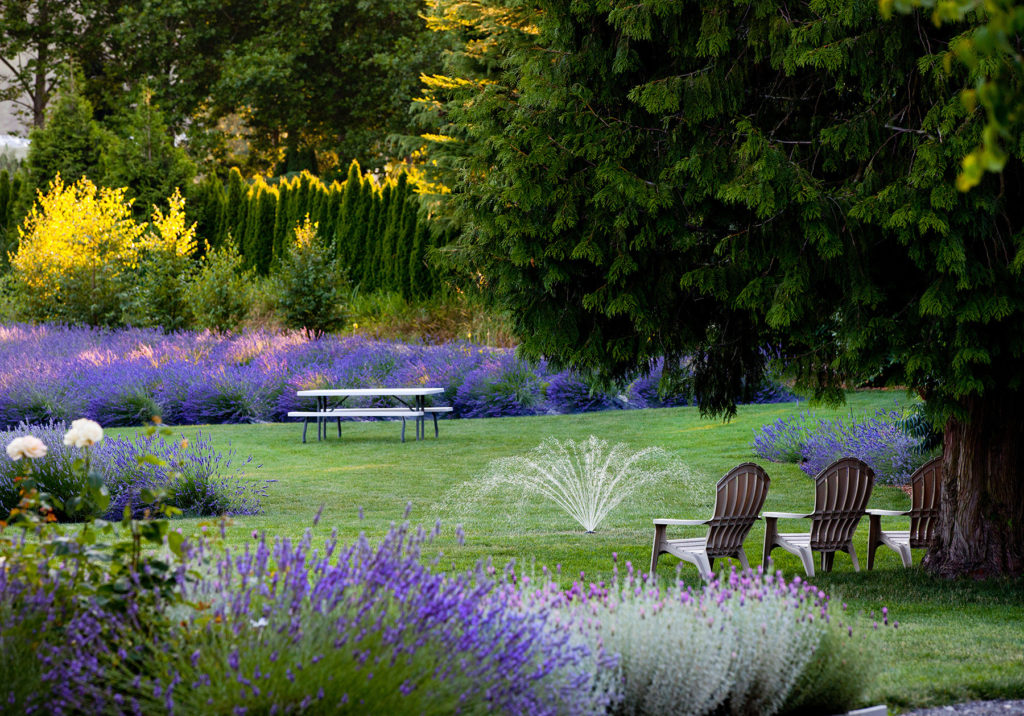 The Sights
It's All Here
Woodinville has four distinct, delicious districts for those looking to enjoy all the area has to offer:
Where Harvest will be sited, in the heart of the Sammamish River Valley, this area is home to the highly regarded Willows Lodge, farms, wineries, bike trails, gourmet restaurants, and splendid views of Mt. Rainer.
Visit Chateau Ste. Michelle, and other creators of beer, wine, and fine cuisine. Bike trails abound.
Artisan shops, restaurants, a tap room, and Woodinville Heritage Society.
Boutique winemakers, cider makers, microbreweries galore. Raise a glass with the vintner who created your new favorite red.