We are pleased to announce the first offering of new townhomes at the heart of Woodinville. Here set along the Sammamish River and the popular 18.8 mile Sammamish River Trail will be 31 spacious residences. Plans call for models with three to five bedrooms — from 1,985 to 2,950 square feet. These are a convenient and luxurious alternative to the traditional family home – two-car garages, decks with views and the privacy that comes where every home is a corner unit.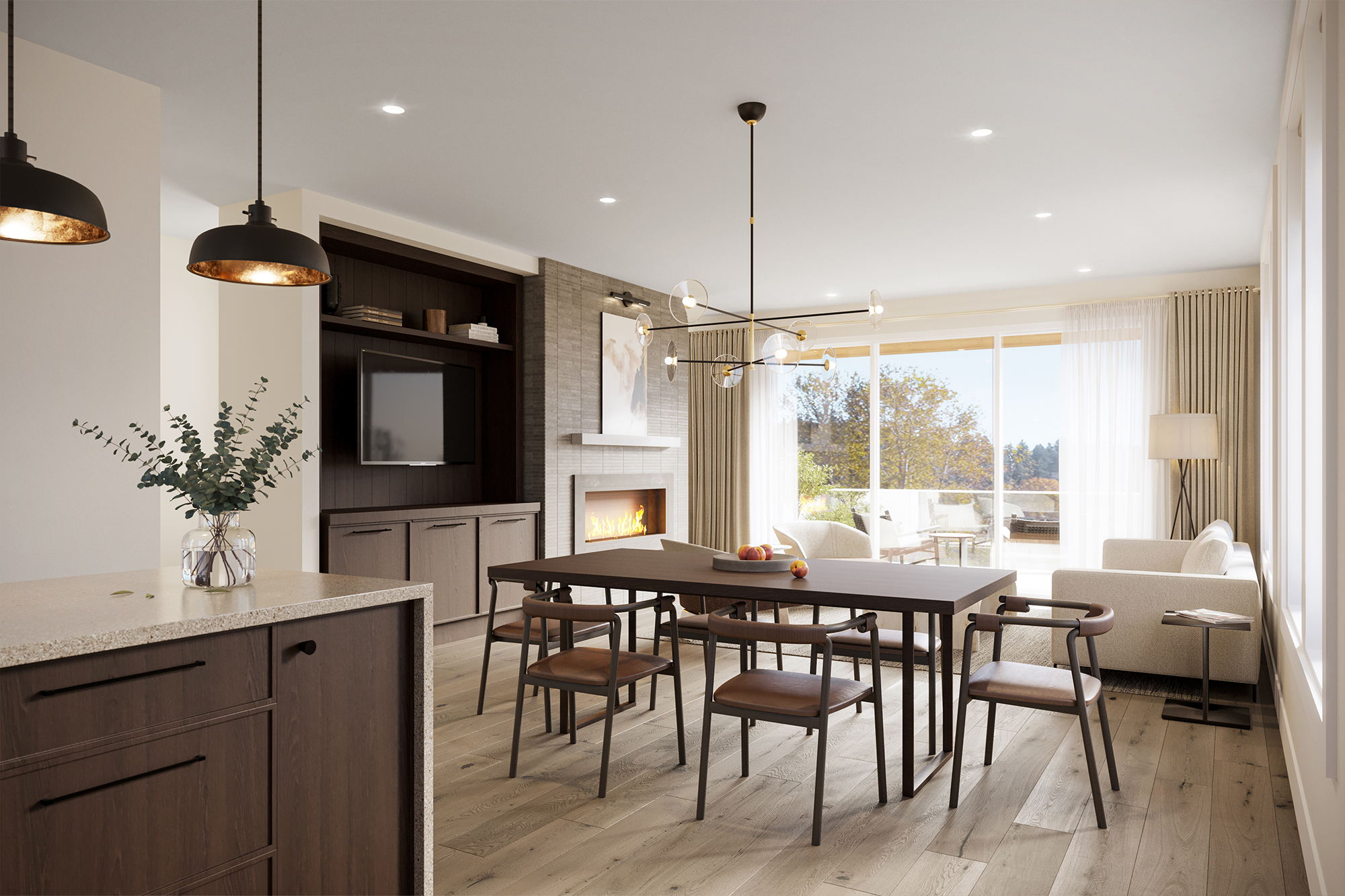 INSTEAD OF DRIVING ... WALK AND PEDAL AROUND.
The surrounding mixed-use development is planned to have an enticing collection of restaurants, wine bars, tasting rooms, retail, and a 4+ star luxury Marriot Autograph hotel with spa. Wine, food, shopping, biking, ball fields, events, outdoor markets, all are literally steps away.
IF YOU MUST DRIVE...
Just about 20 miles northeast of Seattle and 15 minutes north of Bellevue, these new townhomes are the perfect blend of town and country ... close enough to all the major employment centers, just far enough to have a home that feels comfortably 'away from it all'. Said another way...on the grid, away from the gridlock.
This is not an offer to sell but is intended for information only. The developer reserves the right to make modifications in materials, specifications, finishes, floor plans, pricing, scheduling and delivery of homes without prior notice. Plans are not to scale. All dimensions are approximate and subject to normal construction variances and tolerances.  All square footages are approximate, are for informational purposes only and subject to change at any time.  They are not intended as, nor can they be relied upon, as an exact representation, express or implied.
By providing Harvest with your personal information, you agree that we may contact you and provide you with information. If at any time you wish to be removed from our contact list, please contact us and we will remove your name. Your information will not be sold or given to any other third party.